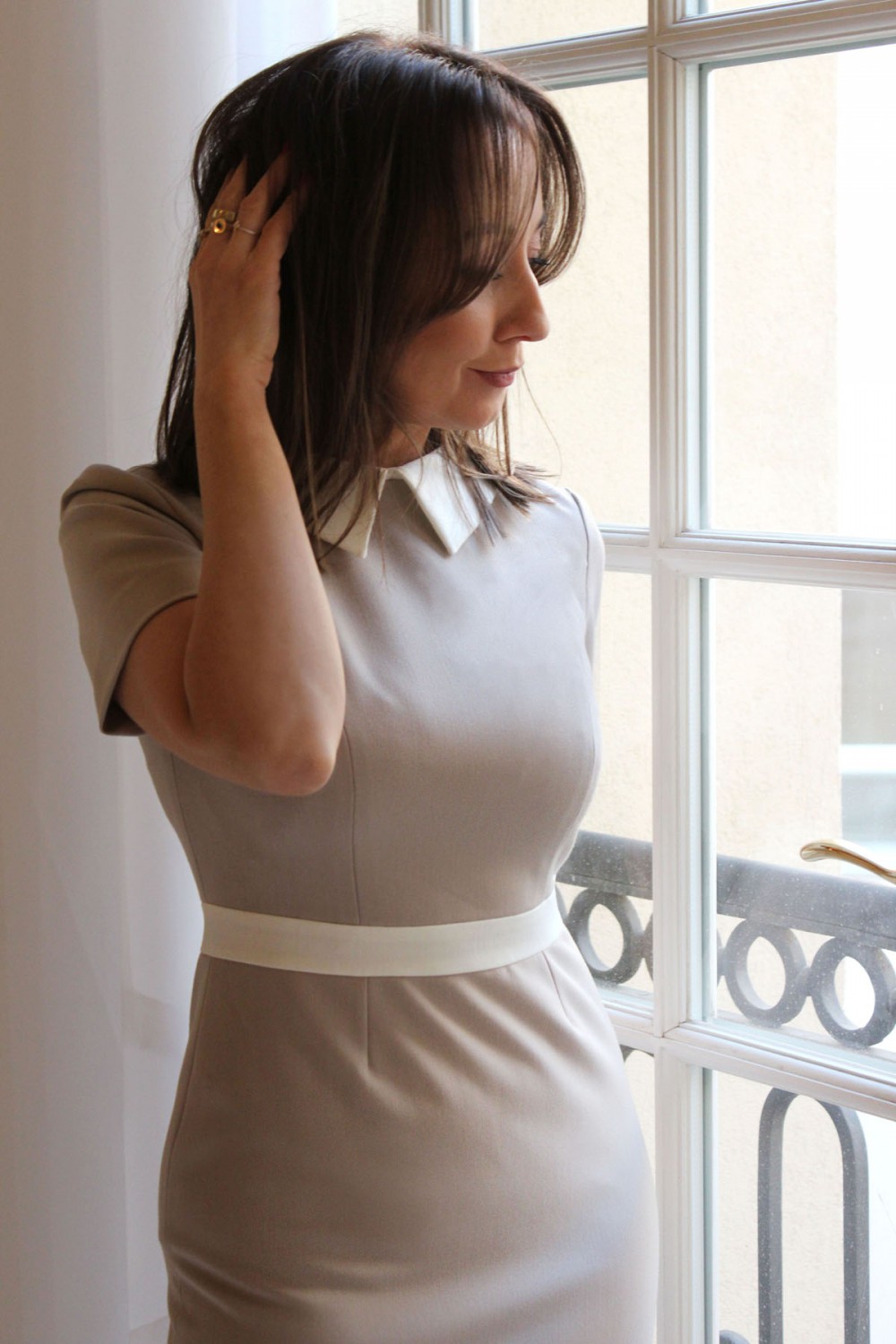  
Principles
"Principles"
"Principles" is guaranteed to make a statement of professionalism and femininity. The matching white collar and 'belt' details make "Principles" ideal for a wide range of business needs. Be it a day at the office, a conference, a business meeting or a job interview, "Principles" provides a classic feminine look. The collar is detachable, making it a versatile addition to any businesswoman's wardrobe.
Dress Code: Business Formal
Occasion: Boardroom
Event: Conferences, Job Interviews, T2T Meetings, Business Trip
Security policy

Delivery rules

Return policy (edit using the "Client security" module)
Accessories suggestion:
small earrings
subtle multiple rings
Shoe suggestion:
Conservative: nude or gray
Adventurous: fuchsia
Dress Details:
Neckline: round neckline, detachable collar
Sleeves: short sleeves
Length: below the knee
Zipper: 58 cm
Darts: 4 darts back and front
Belt: is sown into the dress
Hairstyle:
Blend:
37% Viskose,
58% Polyester,
5% Elastan.