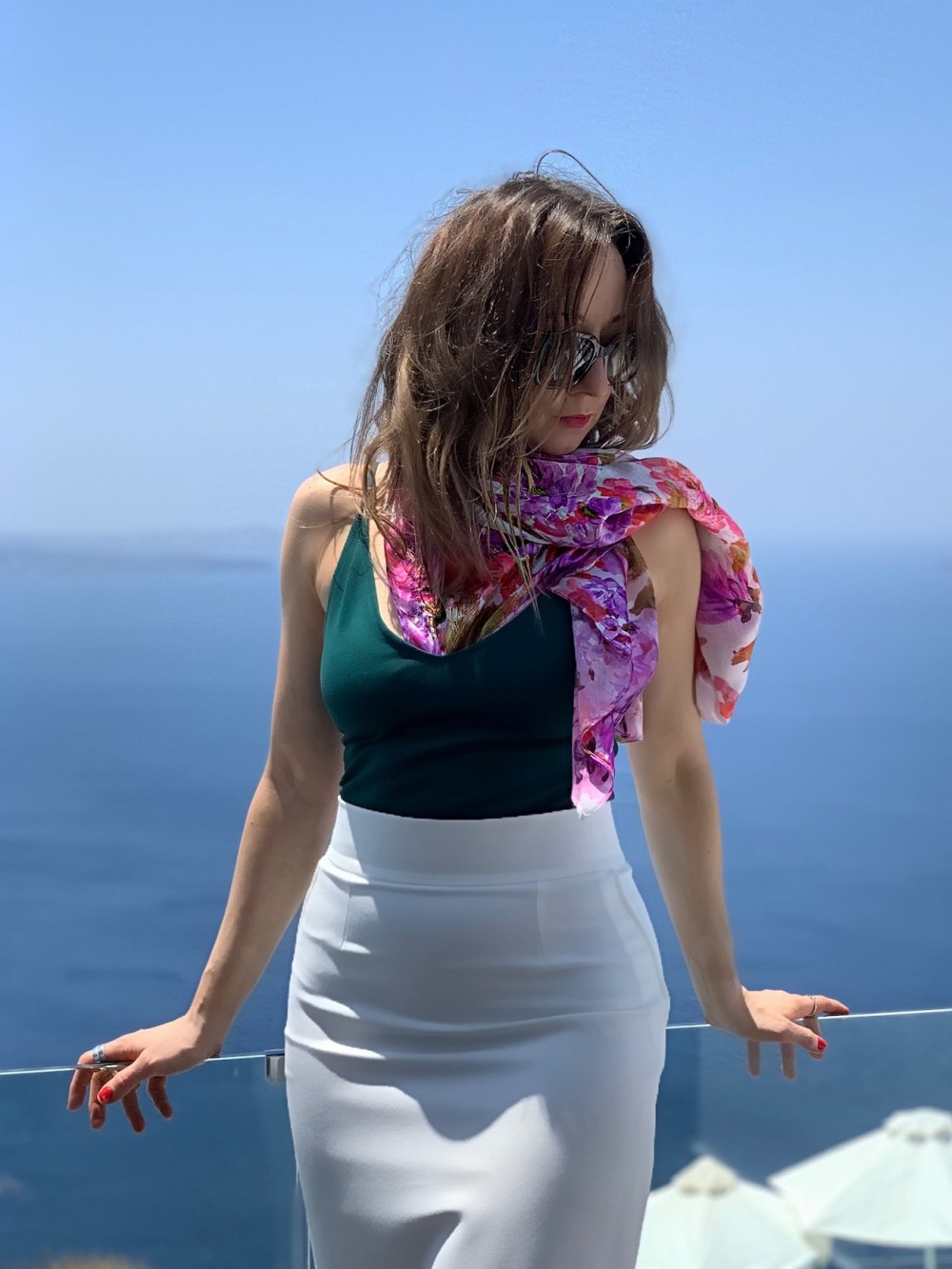  
Perissa Scarf Edition Santorini
Scarf edition Santorini – Perissa
Large, beautifully coloured, 100% silk scarf, 100cm x 120 cm with a pink and violet bright floral pattern "Monet" style. Your go-to for all the latest trends multipurpose scarf can be worn as a scarf, pareo, blouse, shawl.
Polityka bezpieczeństwa

Zasady dostawy

Zasady zwrotu
Accessories suggestion:
• silver or gold jewelry
• statement colorful chandelier earrings,  
• dangle & drop earrings
• cashmere, mohair
Bottom to match:
• Business: white pencil skirt.
• Glamourous: wide gray skirt 
Shoe suggestion:
• Conservative: nude or silver heels
• Adventurous: healed sandal 
Top Details:
• Length: body
• Neckline:  V-cut neckline
• Back: straight
• Straps
Hairstyle: Hair up, ponytail