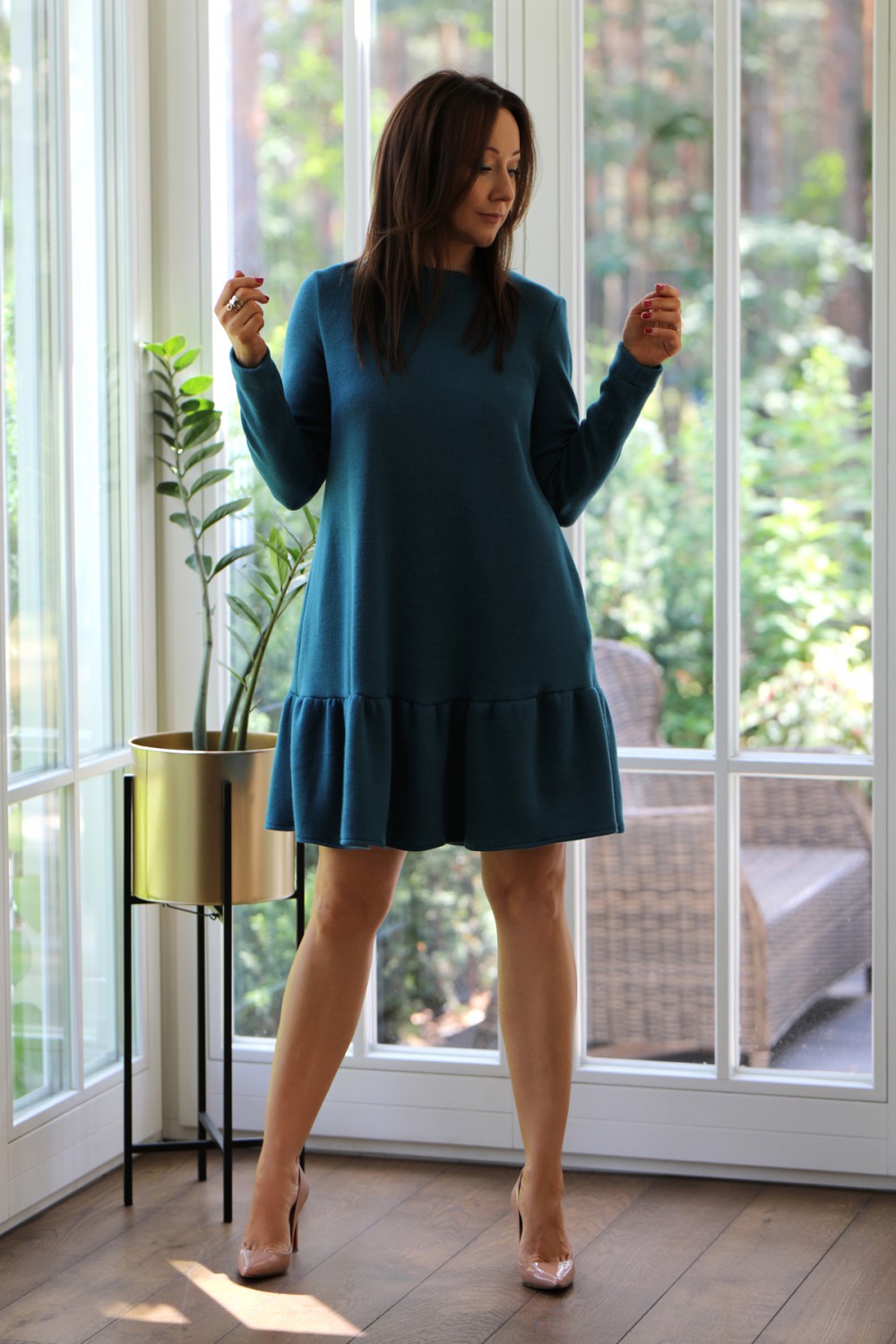  
Align
BURELL just loves it's "Allign" dress. It's tunic-like silhouette is ever so pretty because of the feminie ruffled wave detailed "skirt".
It's classic tailored arms and simple shouldered details mean that it falls perfectly to give you a beautiful shape while offering a freedom of movement.
BURELL suggests large chunky gold necklaces and cuffs with this green sapphire "Allign" dress.
This dress travels easily and can work in a multitude of professional settings.
Dress Code: Smart Casual
Occasion: Casual Friday, Office day
Event: Casual office day, Business Lunch
Polityka bezpieczeństwa

Zasady dostawy

Zasady zwrotu
Accessories suggestion: 
silver, simple jewelry
long necklace
pearls
Shoe suggestion:
Conservative: nude high heels
Summer: nude sandals
Dress Details:
Neckline: round neckline
Sleeves: long sleeves
Length: above the knee
Hairstyle:
Hair up or open
Blend: