sprzawdź produkty
check products
Produkte ansehen
Popular Products
bestseller
highlight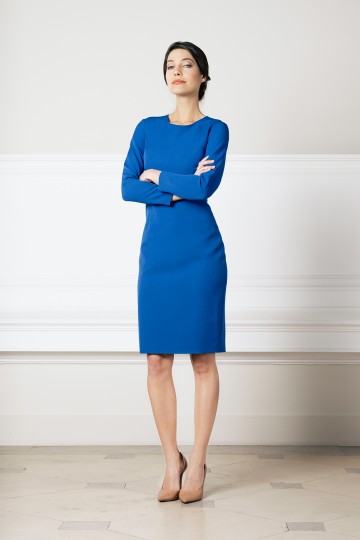 Regular price
€240.00
Price
€200.00
All sale products
Profit Maker in Royal blue
"Profit Maker" in Royal Blue. This gorgeous blue dress is perfect for every official occasion; conferences, negotiations or job interviews. Very professional, yet feminine. You will feel comfortable and confident presenting in front of any size audience. The material travels easily, making it suitable for all business journeys. The Profit Maker also transitions easily into evening. Add a statement necklace and you're set! Guaranteed to bring you success in all meetings. Dress Code: Business Formal Occasion: Boardroom Event: Conferences, Job Interviews, T2T Meetings, Business Trip
Latest articles
New Partner Boutique

We are expanding our horizons to beautiful Baden. We are thrilled to announce an exciting new cooperation! From now on you can also shop for hand-tailored BURELL dresses in Baden, exclusively at...

New partner store

We are very happy to announce a new, great cooperation! Operngasse 18, 1040 Vienna From now on you can shop for BURELL dresses in person at the wonderful Torboli Fashion & Style boutique on...