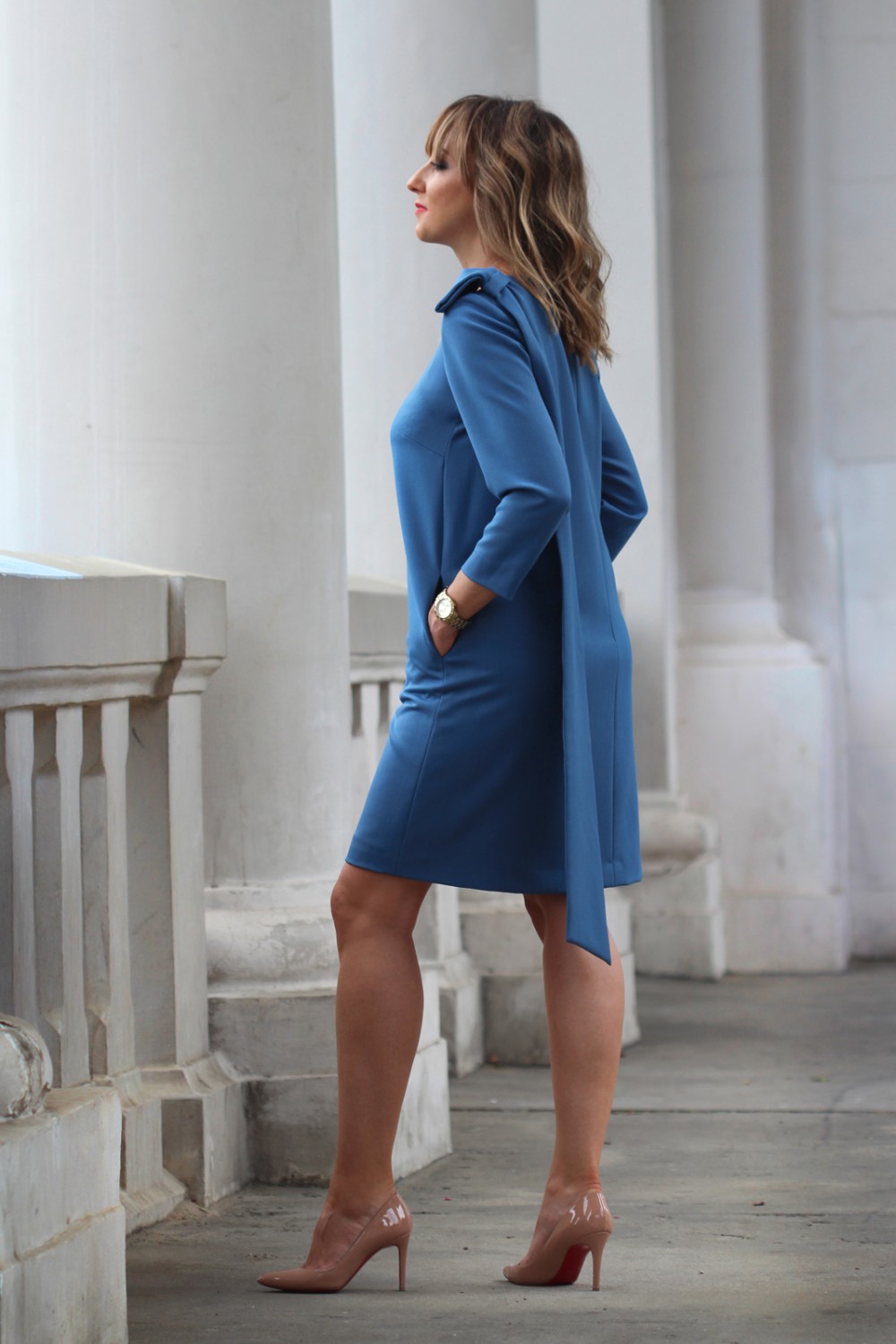  
Benefit
"Benefit"
A beautiful dress in steel blue with a statement ribbon. Very comfortable cut, light and playful.
Dress Code: Business Casual
Occasion: Daily Business
Event: Everyday work, Meeting
Security policy

Delivery rules

Return policy
Accessories suggestion:
large watch
silver statement earrings
multiple, silver bracelets
chunky bangles
large, silver, pink rings. 
Shoe suggestion:
Conservative: nude or gray pumps
Adventurous: pink heels 
Dress Details:
Neckline: round neckline
Sleeves: 3/4 sleeves
Length: above the knee
Zipper: 58 cm
Darts: 2 front
Hairstyle: Hair open
Blend:
37% viscose,
58% polyester,
5% elastane