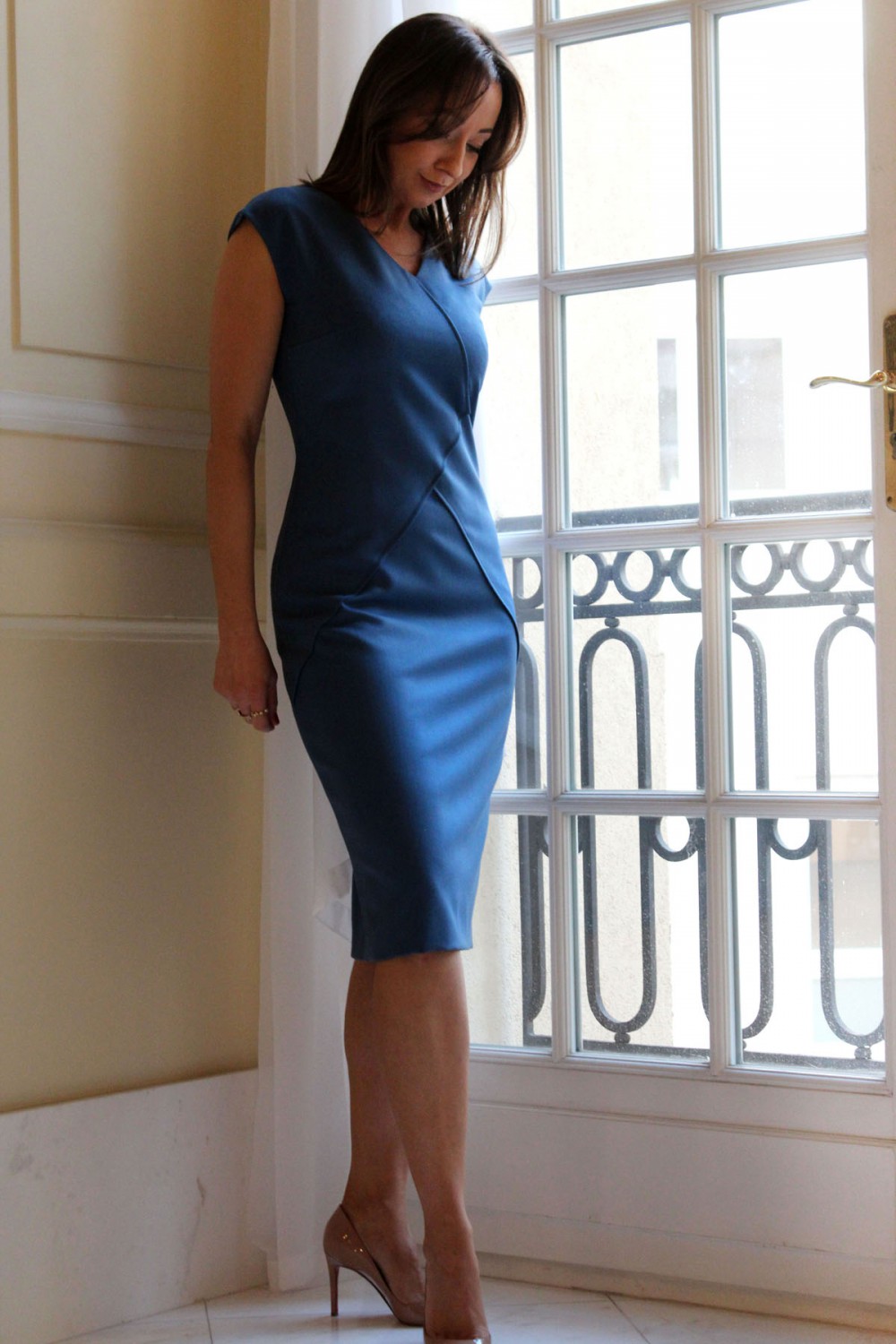  
Wall Street
"Wall Street"
For the woman who is looking to present a more traditional appearance in the boardroom, "Wall Street" is the ideal piece for you.
"Wall Street" offers classic tailored design and wears perfectly for daily business. The dress features a series of triangular cuts which combine to create a subtly accented waistline. A simple yet timeless dress, "Wall Street" combines a traditional silhouette with the element of class and unique BURELL details.
BURELL recommends "Wall Street" in blue for any meetings of high-importance.
Dress Code: Business Casual
Occasion: Daily Business
Event: Everyday work, Meeting, Travels
Security policy

Delivery rules

Return policy (edit using the "Client security" module)
Accessories suggestion:
silver jewelers
chunky bracelets
large vivid necklace 
Shoe suggestion:
Conservative: nude, gray pumps
Adventurous: violet heels 
Dress Details:
Neckline: shallow V-neck
Sleeves: cap sleeves
Length: knee lenght
Zipper: 58 cm
Darts: 2 darts in the front, 2 darts in the back
Hairstyle: Hair up or open
Blend:
37% Viskose,
58% Polyester,
5% Elastan.