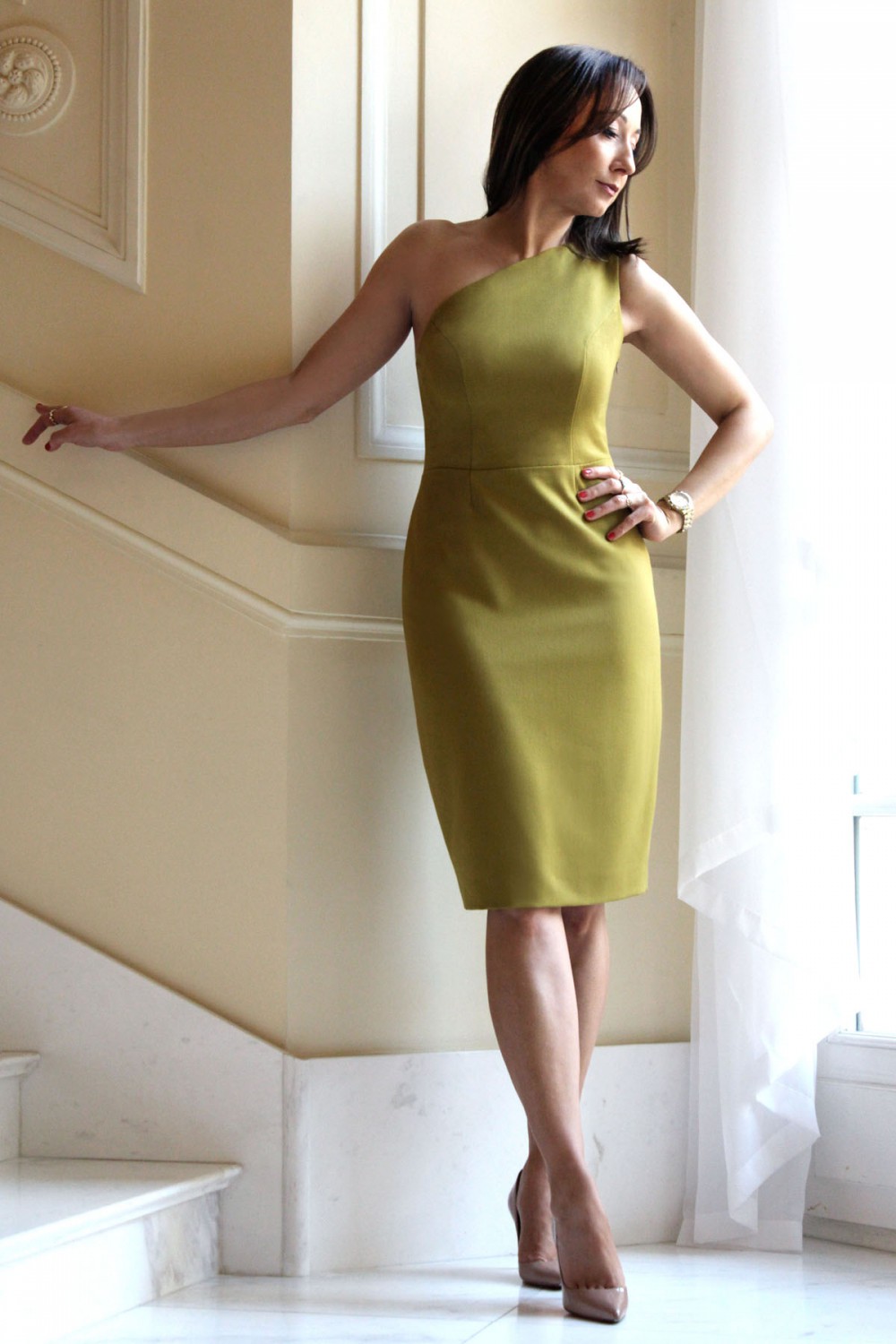  
Grace
"Grace"
"Grace" presents a look of luxury and elegance with its stunning golden-olive colour. The stand-out element of this knee length dress is its asymmetrical off-the-shoulder cut, which makes "Grace" the go-to cocktail dress for this season.
Dress Code: Cocktail
Occasion: After work
Event: After work Cocktail, Dinner
Security policy

Delivery rules

Return policy (edit using the "Client security" module)
Accessories suggestion:
gold statement earrings
multiple, gold bracelets
chunky bangles
large, golden rings. 
Shoe suggestion:
Conservative: nude pumps
Adventurous: beige, gold sandals
Dress Details:
Neckline: Asymmetrical shoulder cut
Sleeves: sleeveless
Length: below the knee
Zipper: 58 cm
Darts: 4 darts in the front, 4 darts in the back
Hairstyle:
Blend:
37% viscose,
58% polyester,
5% elastane