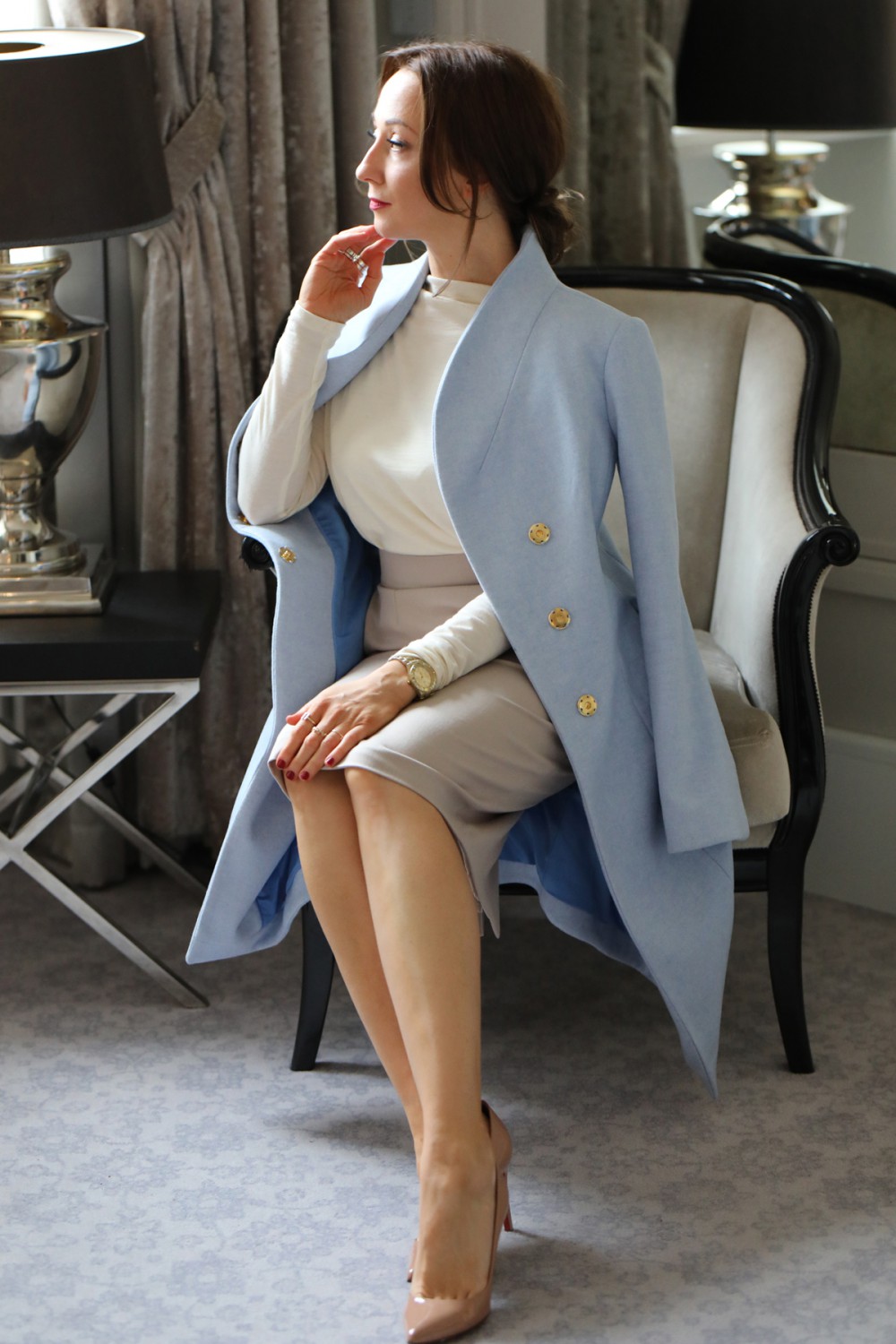  
Simply Irresistible
"Simply Irresistible"
"Simply Irresistible" is the piece de resistance from BURELL Fall/Winter 2020 Collection. This stunningly elegant coat is cut on a bias and folded beautifully, closing with classic gold buttons. Made from 100% Italian wool in a soft baby blue, "Simply Irresistible" will brighten all grey winter days. A necessary outer addition to your professional wardrobe. Stand out in its slim fit cut, with a rounded collar and wrap closing on the streets. 
Dress Code: Business Formal
Occasion: Boardroom
Event: Conferences, Job Interviews, T2T Meetings, Business Trip
Security policy

Delivery rules

Return policy
Accessories suggestion:
gold statement earrings
multiple, gold bracelets
chunky bangles
large, golden rings. 
Shoe suggestion:
Conservative: nude, black pumps
Adventurous: beige boots 
Dress Details:
Neckline: wrap neckline
Sleeves: long sleeve
Length: below the knee
Buttons: 4
Hairstyle: Bun & Up dos, Ponytail 
Blend: