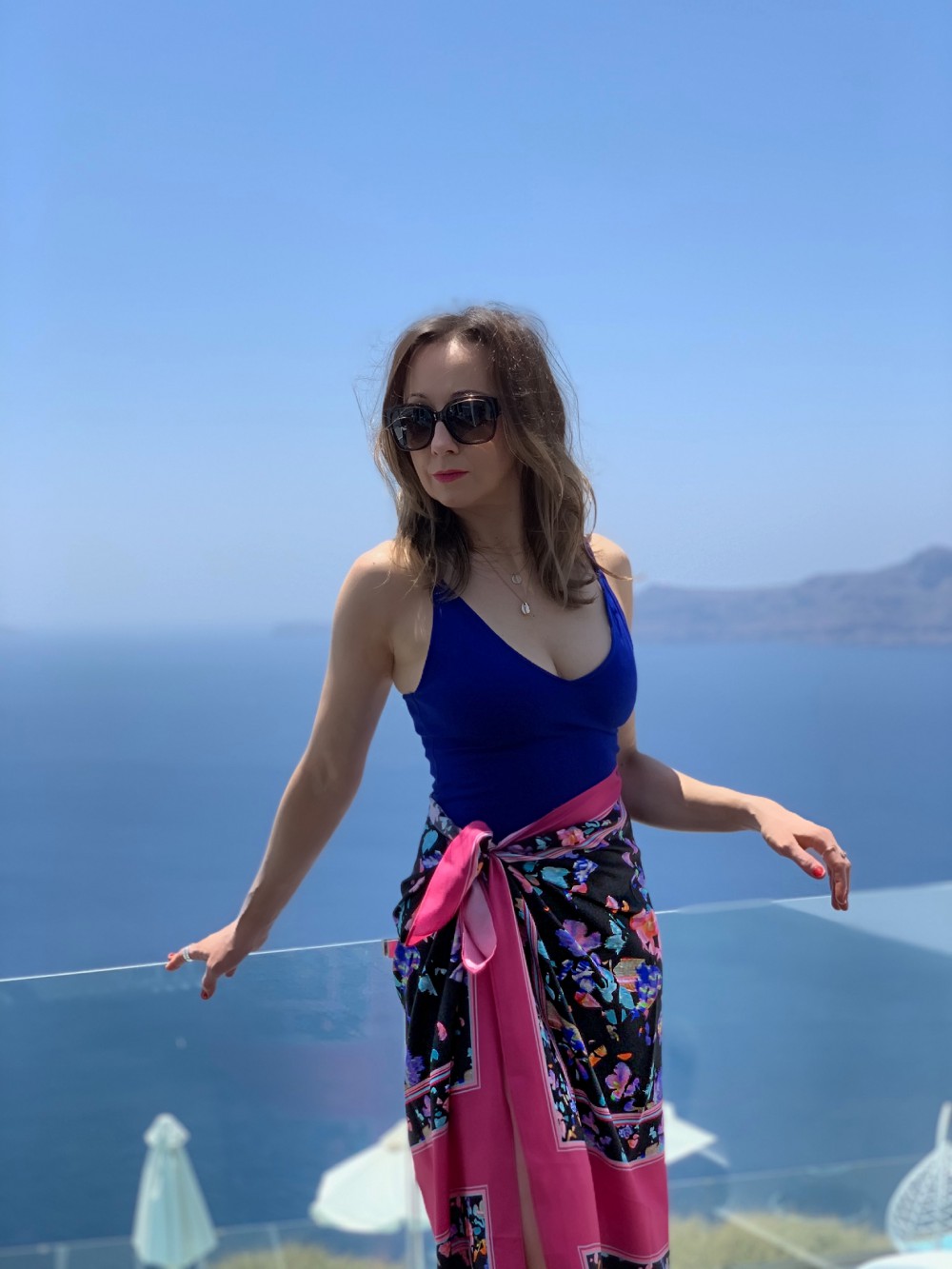  
Sea Bodysuit Edition Santorini
Bodysuit edition Santorini - Sea
This is a classy, subtle, feminine piece. Very flattering, due to the thickness of the fabric - firm body control.
Grab BURELL's casual cotton bodysuit in royal blue and play with your style. Forget about tucking in with a piece from our various colorful bodysuit collection. Perfect with pareos, skirts, shorts, jeans, solo or with a jacket.
Available in royal blue, forest green, honey, fuchsia, red, burgundy, and camel.
Sizes: XS, S, M, L, XL
Dress Code: Casual
Occasion: Free time, Daily Business, After work
Event: Beach, Stylish Brunch, After work
Security policy

Delivery rules

Return policy
Accessories suggestion:
• silver or gold jewelry
• statement colorful chandelier earrings,  
• dangle & drop earrings
• cashmere, mohair
Bottom to match:
• Business: white pencil skirt.
• Glamourous: wide gray skirt
Shoe suggestion:
• Conservative: nude or silver heels
• Adventurous: healed sandal 
Top Details:
• Length: body
• Neckline:  V-cut neckline
• Back: straight
• Straps
Hairstyle: Hair up, ponytail