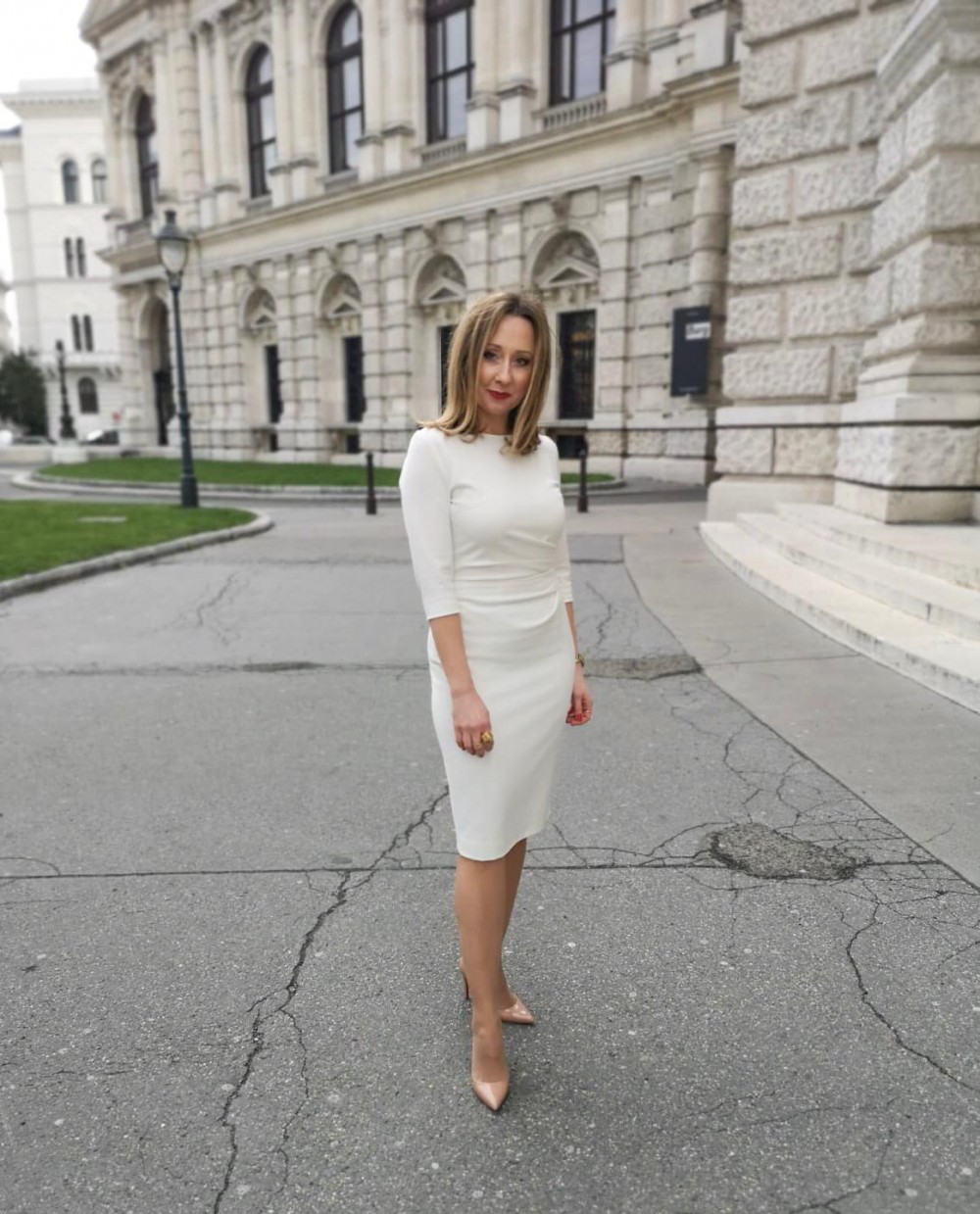  
Crème de la Crème
"Crème de la Crème" in Off-white.
This gorgeous off-white dress is perfect for every official occasion; conferences, negotiations or job interviews. Very professional, yet feminine. You will feel comfortable and confident presenting in front of any size audience. The material travels easily, making it suitable for all business journeys. The Creme de la Creme also transitions easily into evening. Add a statement necklace and you're set! Guaranteed to bring you success in all meetings.
Also available in red and beige.
Dress Code: Business Formal
Occasion: Boardroom
Event: Conferences, Job Interviews, T2T Meetings, Business Trip
Security policy

Delivery rules

Return policy (edit using the "Client security" module)
Accessories suggestion:
small earrings
subtle multiple rings
Shoe suggestion:
Conservative: nude
Adventurous: fuchsia, blue
Dress Details:
Neckline: round neckline
Sleeves: medium sleeves
Length: knee length
Zipper: 58 cm
Darts: drapery
Hairstyle:
Blend:
33% Viskose,
63% Polyester,
4% Elastan
Model:
You might also like