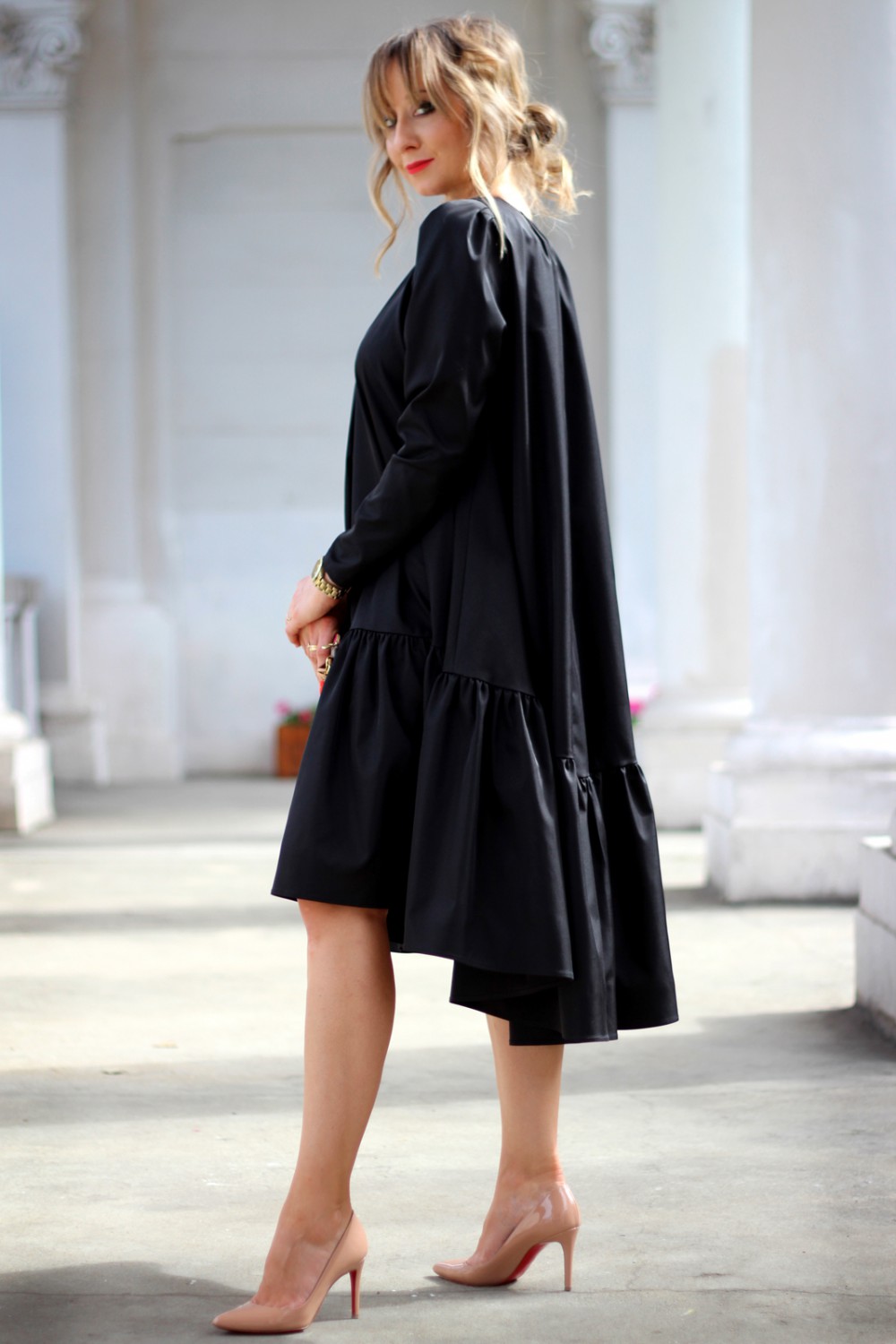  
Royal Drama - pre order
"Royal Drama"
Dramatic design of this dress makes it perfect for any evening occasion. Theaters, opera, dinner. Soft cotton makes it very easy to wear, though statement frill will assure astonishing appearance. Dress on request, also possible to chose your own colour.
Dress Code: Cocktail
Occasion: After work
Event: After work Cocktail, Dinner
Security policy

Delivery rules

Return policy (edit using the "Client security" module)
Accessories suggestion:
gold statement earrings
multiple, gold bracelets
chunky bangles
large, golden rings. 
Shoe suggestion:
Conservative: nude, black pumps
Adventurous: black strappy sandals 
Dress Details:
Neckline: round neckline
Sleeves: long sleeve
Length: knee lenght
Zipper: 58cm
Frill: 35cm
Hairstyle: Bun & Up dos, Ponytail 
Blend: