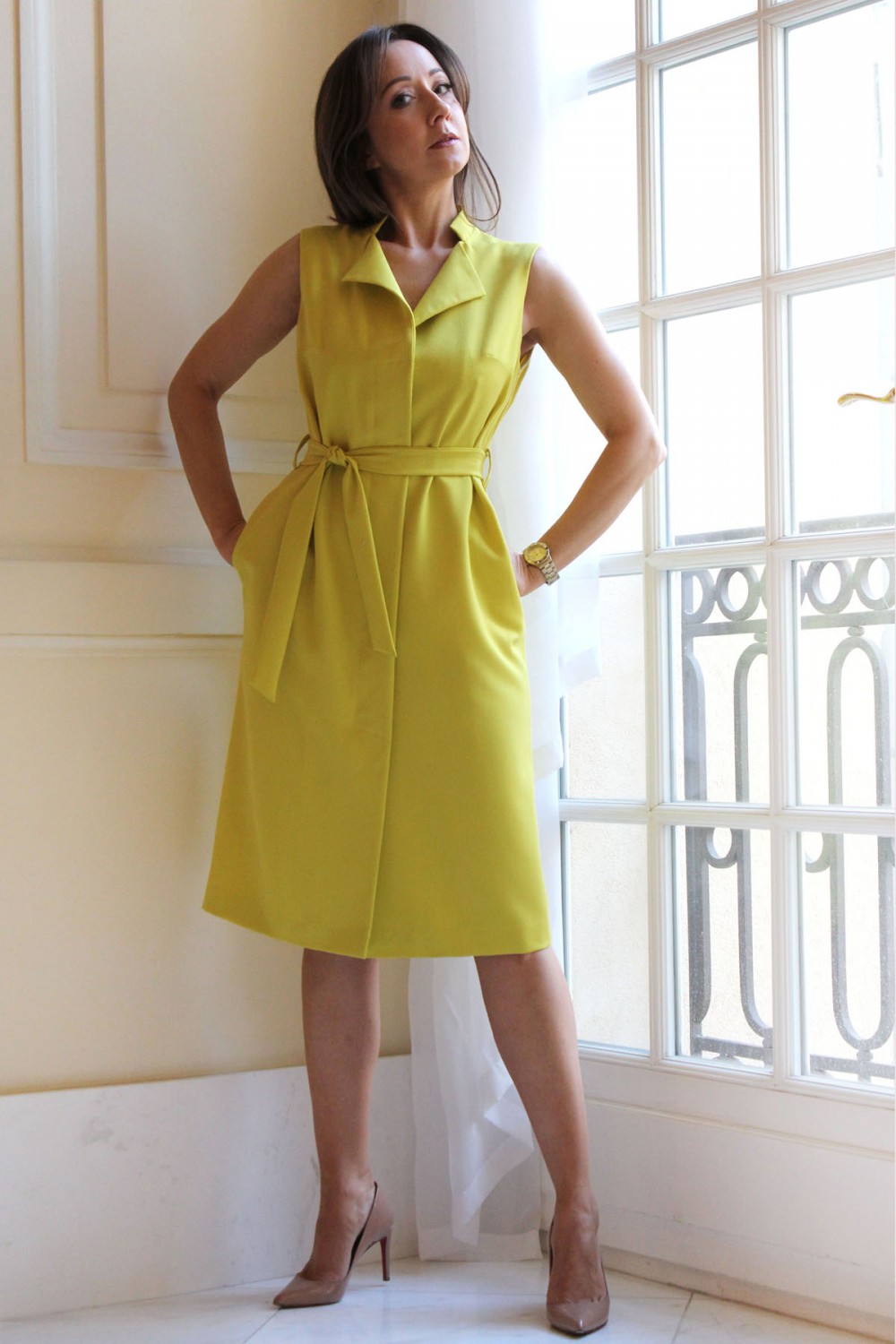  
Delighted
"Delighted"
"Delighted" is the perfect dress for those hot days where you find yourself in the office. A classic design, paired with a colourful, light fabric that is breathable and wrinkle-free also makes this dress a go-to piece for any travels.
You'll breeze through the day in this piece. BURELL recommends "Delighted" for your more casual needs, be it inside or outside of the office.
Dress Code: Casual Friday
Occasion: Casual Friday
Event: Everyday work
Security policy

Delivery rules

Return policy
Accessories suggestion:
gold jewellery
chunky bracelets
large vivid necklace
Shoe suggestion:
Conservative: nude or beige pumps
Casual: white, fuchsia sandals, ballerinas
Dress Details:
Neckline: V neckline, collar
Sleeves: sleeveless
Length: knee length
Buttoned up front, 6 buttons, 5cm accompanying belt, 2 pockets
Darts: 2 darts in front, bust
Hairstyle: Hair up or open
Blend:
37% Viskose,
58% Polyester,
5% Elastan
For a lose fit, order one size up.