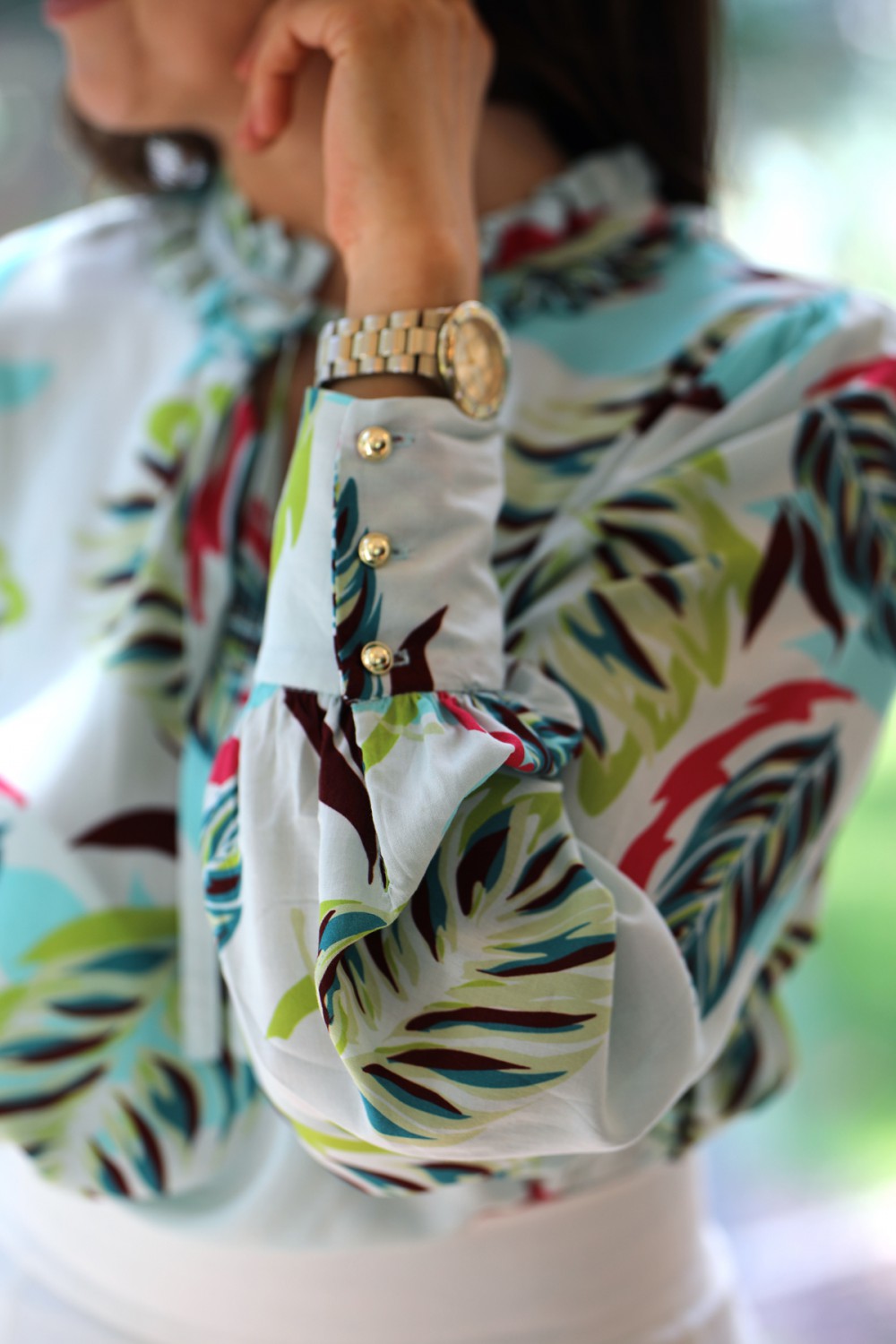  
Me and Mrs. Jones
BURELL is happy to feature THE perfect piece to see you through the summer to winter seasons.
Winter 2021 BURELL Blouse "Me and Mrs Jones" transitions perfectly with all your jacket and skirt wardrobe options.
Its gentile frilled collar with laceses for tying bring an element of feminie charm.
The cream background paired with multiple greens against brown and highlighted blues with a passion pink make this piece particularly versatile.
This Blouse works with all fundamental suits and singular pieces in your wardrobe.
Additionally, BURELL adds the  golden "cuff" detail to the sleeve.
Dress Code: Business Casual
Occasion: Daily Business
Event: Everyday work
Security policy

Delivery rules

Return policy
Accessories suggestion:
gold jewellery
chunky bracelets
Shoe suggestion:
Conservative: nude or black pumps
Winter: beige over-knees boots
Casual: ballerinas
Dress Details:
Neckline: collar
Sleeves: long sleeve
Hairstyle: Hair up or open
Blend: 100% Viscose