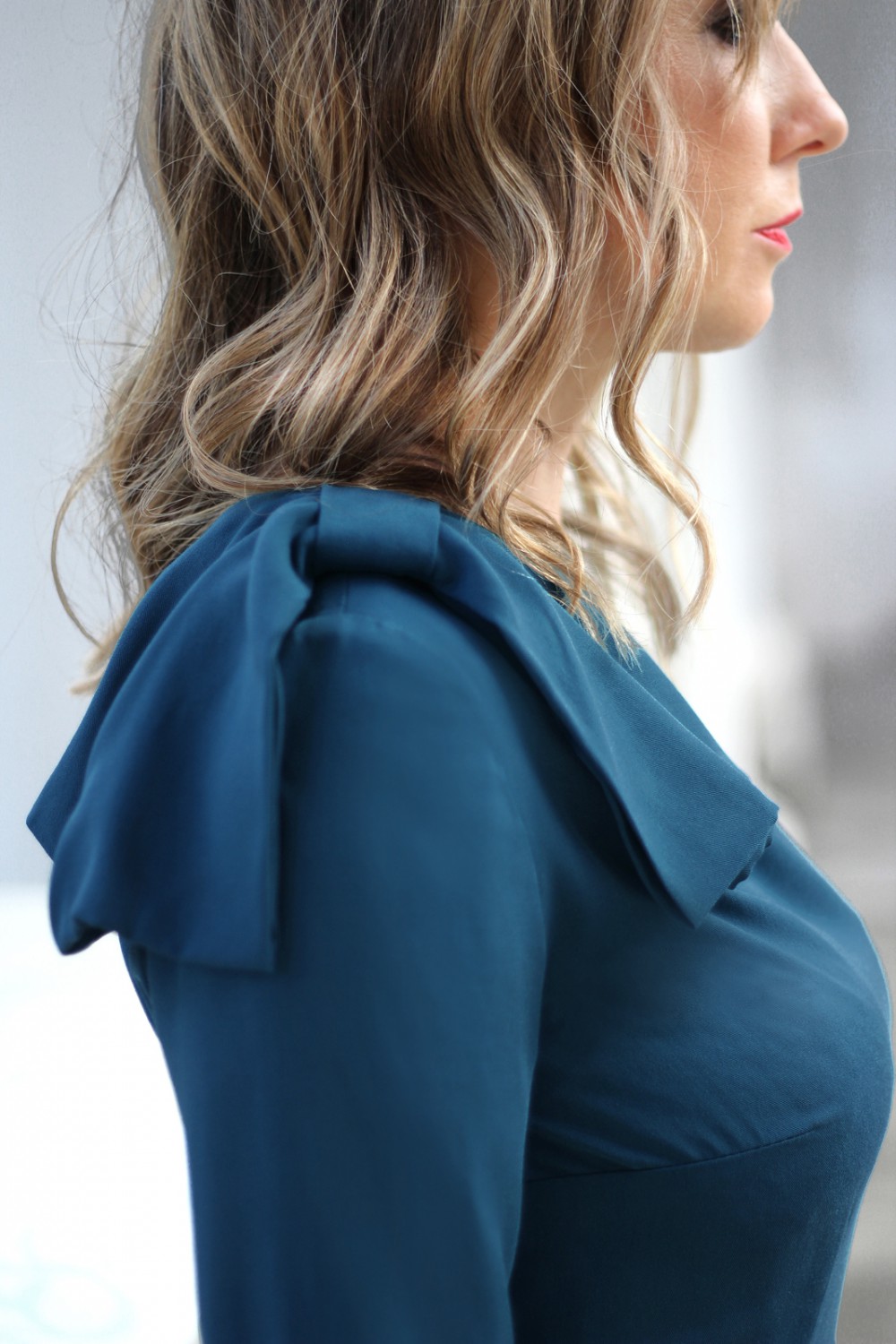  
Extravaganza
"Extravaganza"
Elegant, feminine silhouette with a statement bow. Bow is removable, add that extravagant touch whenever you feel like it.
Dress Code: Cocktail
Occasion: Upscale
Event: Fundraiser Dinner, Upscale Business Dinner, Cocktail Party.
Security policy

Delivery rules

Return policy
Accessories suggestion:
Shoe suggestion:
Conservative: nude or black pumps
Winter: burgundy, brown over-knees boots
Dress Details:
Neckline: round neckline
Sleeves: long sleeves
Length: below the knee
Statement bow: removable (press stud)
Zipper: 58 cm
Darts: 4 front and back
Hairstyle: Hair up or open
Blend: 
37% Viskose,
58% Polyester,
5% Elastan.