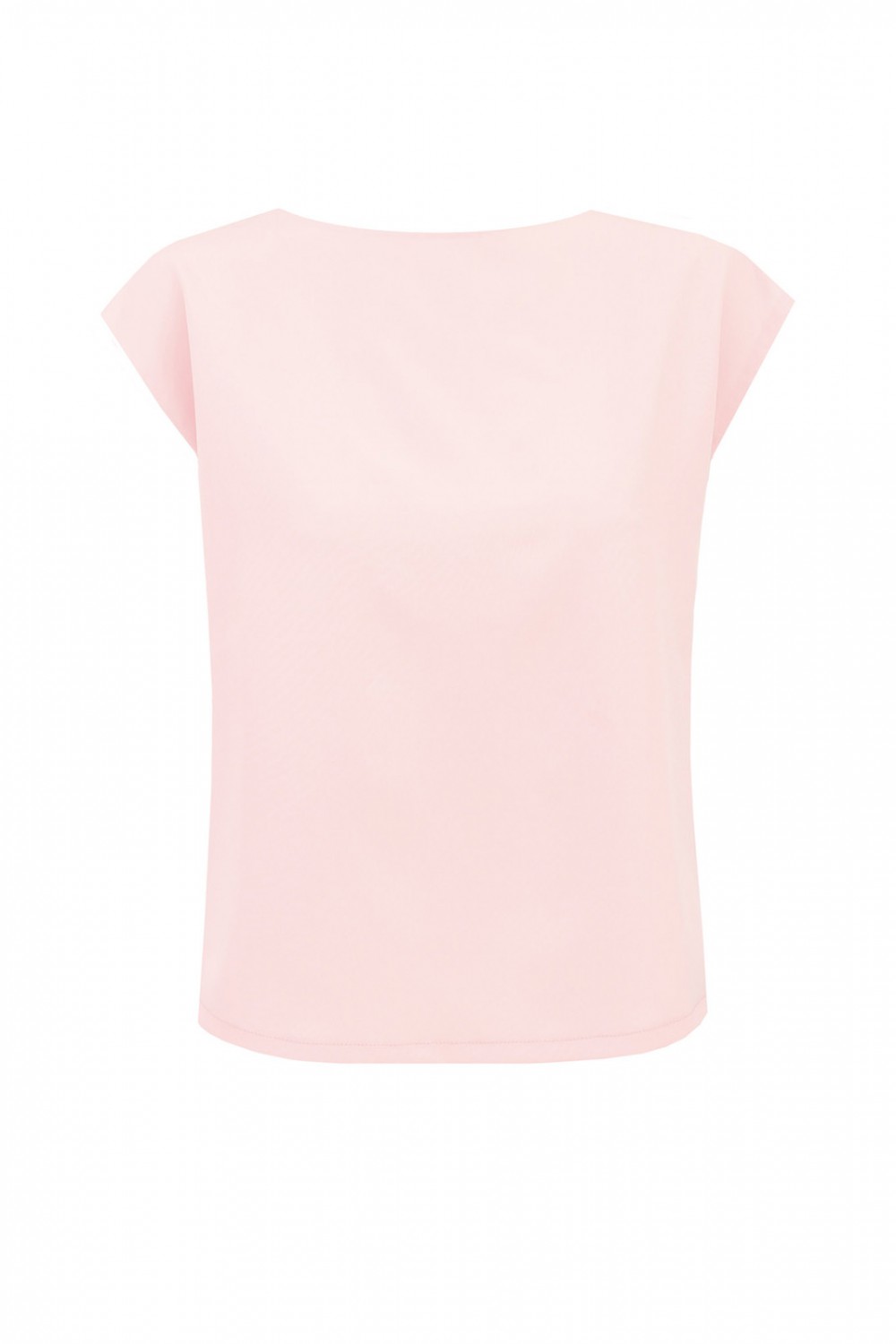  
Blush TOP
Blush Top in Powder Pink  
This is a classy, subtle, feminine piece. Its elegant shape and cut make it feel modern while offering all the elegance formal situations require. Because this top has so many options for a matching bottom, it is a perfect edition to any wardrobe. Powder Pink colour makes it very natural easy to combine. It can be wore to pencil skirt or trousers for an official, business or after work occasion, or combined with vanguard bottom as wide skirts for an evening or stylish cocktail party or brunch.
One size S/M
Dress Code: Business Casual, Cocktail
Occasion: Daily Business, Upscale, After work
Event: Everyday work, Upscale Dinner, Wedding, Stylish Brunch, After work
Security policy

Delivery rules

Return policy
Accessories suggestion:
• silver jewelry
• statement colorful chandelier earrings,
• dangle & drop earrings
• cashmere, mohair
Bottom to match:
• Business: elegant dark gray trousers, beige pencil skirt.
• Glamourous: wide gray skirt
Shoe suggestion:
• Conservative: nude or silver heels
• Adventurous: healed sandal
Top Details:
• Length: hips length
• Neckline: round neckline
• Back: medium V-cut
Hairstyle: Hair up, ponytail
Blend: 100% polyester
Size: One Size S/M