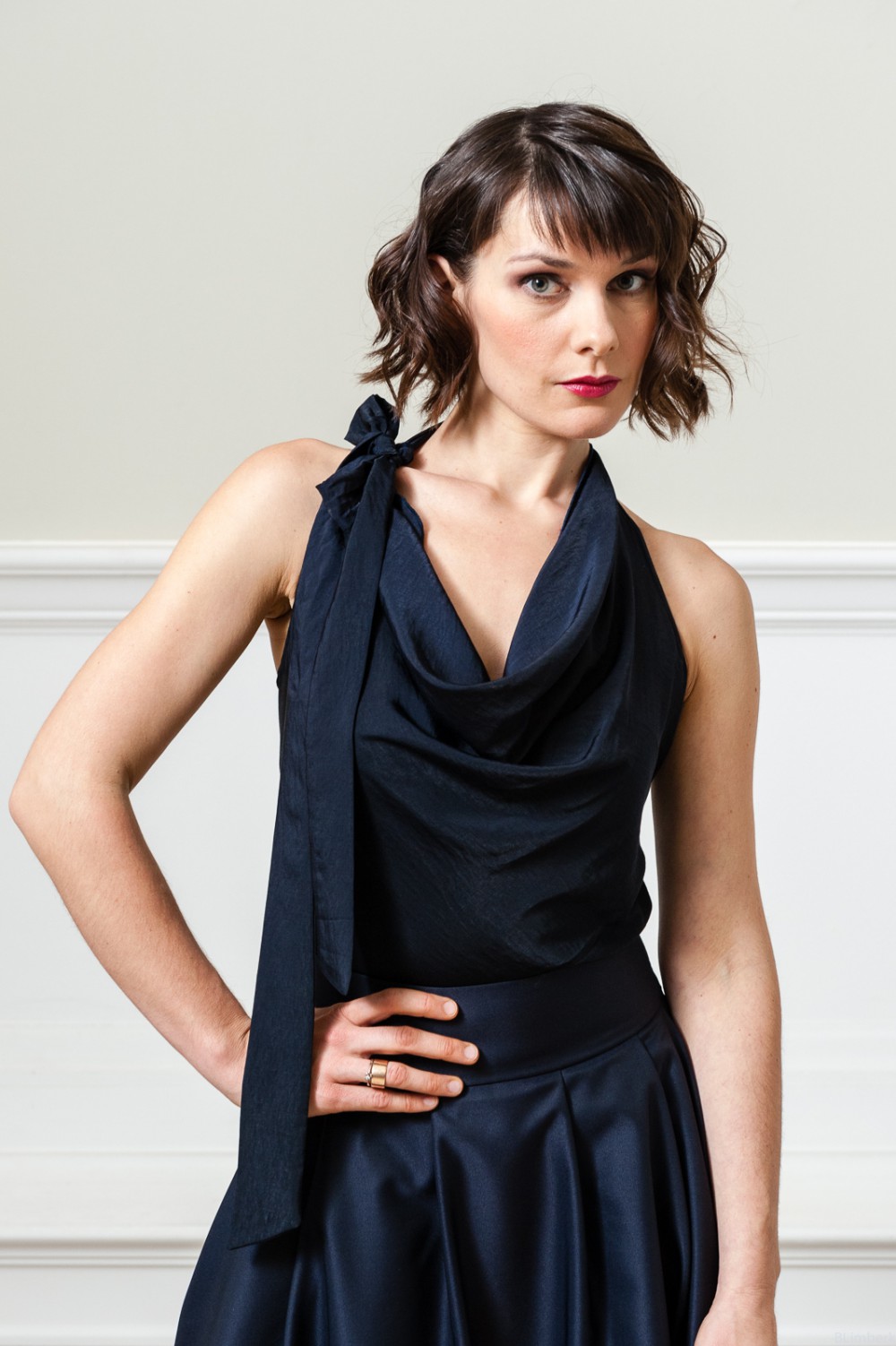  
Infinity TOP
Infinity in Navy Blue 
The design of this top gives you an endless possibility to wear it. You can tie the bow to the side, to the back, or around the neck and keep it in front. In combination with the gorgeous, soft navy blue fabric makes an impression of waterfall, gently falling on your body, very classy. The silhouette draws attention to its elegant shoulder cut. Possible to wear it in and out of a skirt, trousers. Fits perfectly for evening occasions.
Dress Code: Cocktail
Occasion: Upscale
Event: After work Cocktail, Dinner, Opera, Evening going out
Security policy

Delivery rules

Return policy (edit using the "Client security" module)
Accessories suggestion: 
• gold statement rings,
• multiple, gold bracelets,
• fine gold chain bracelets,
• chunky bangles.
Combine it with:
• dark navy blue or black pencil:
• skinny trousers or pencil skirt,
• extravagant wide skirt or trousers
Shoe suggestion: 
• Conservative: navy blue pumps or sandals.
• Adventurous: fuchsia heels
Top Details: 
• Length: hips length
• Neckline: deep cut
• Bow: endless way to tie
• Back: low, open back
Hairstyle: Bun & Up dos, Ponytail
Blend: 100% viscose
Size: One Size S/M